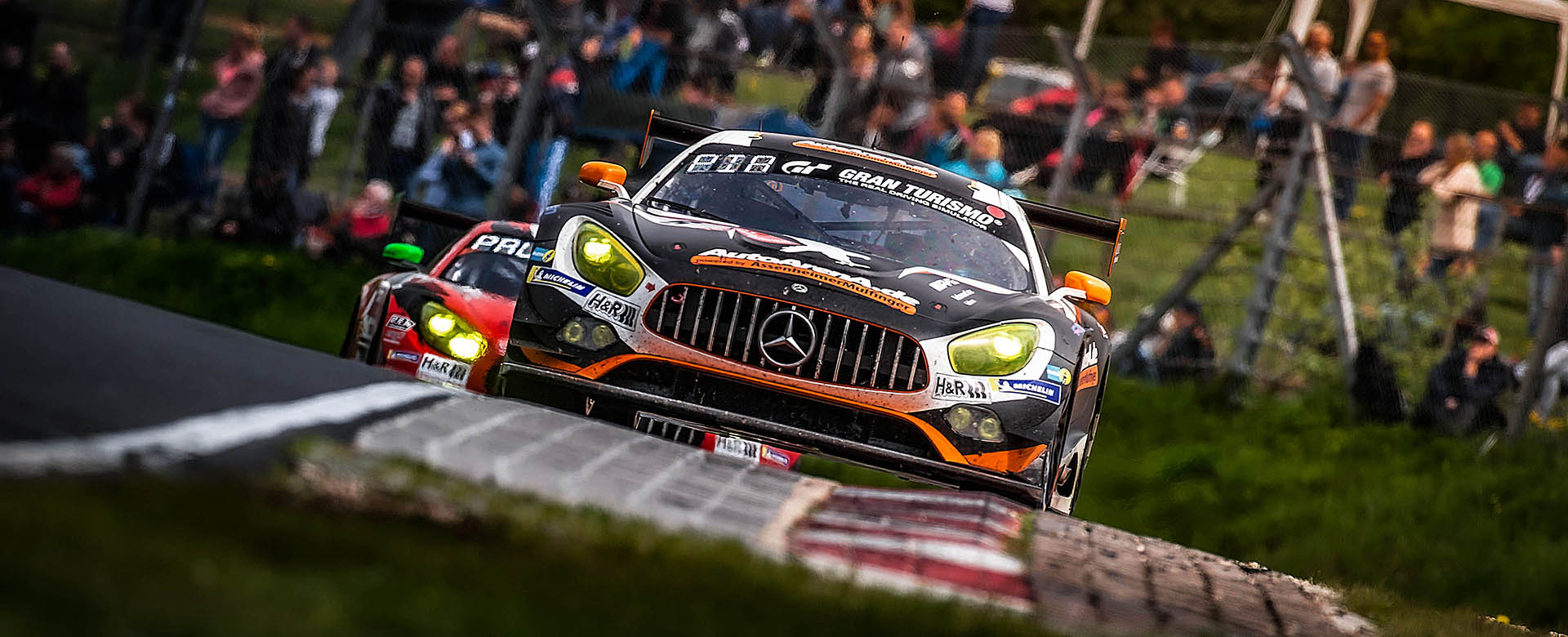 24h Qualifikationsrennen Nürburgring – Race Report

BLACK FALCON achieved an excellent team result at the 6-hour qualifying race, the last preparation race before the 24-hour marathon at the Nürburgring in four weeks: In changing weather and track conditions the GT3 department achieved two top 10 results with positions 5 (#6) and 10 (#3) and thus the two fastest Mercedes-AMG GT3. In the SP8T class, BLACK FALCON triumphed with the Mercedes-AMG GT4 with starting number 47, while the two Porsche 991 Carrera cars celebrated a double victory in the V6 class. The result was rounded off by third place in the SP10 class and fourth position in the SP8T.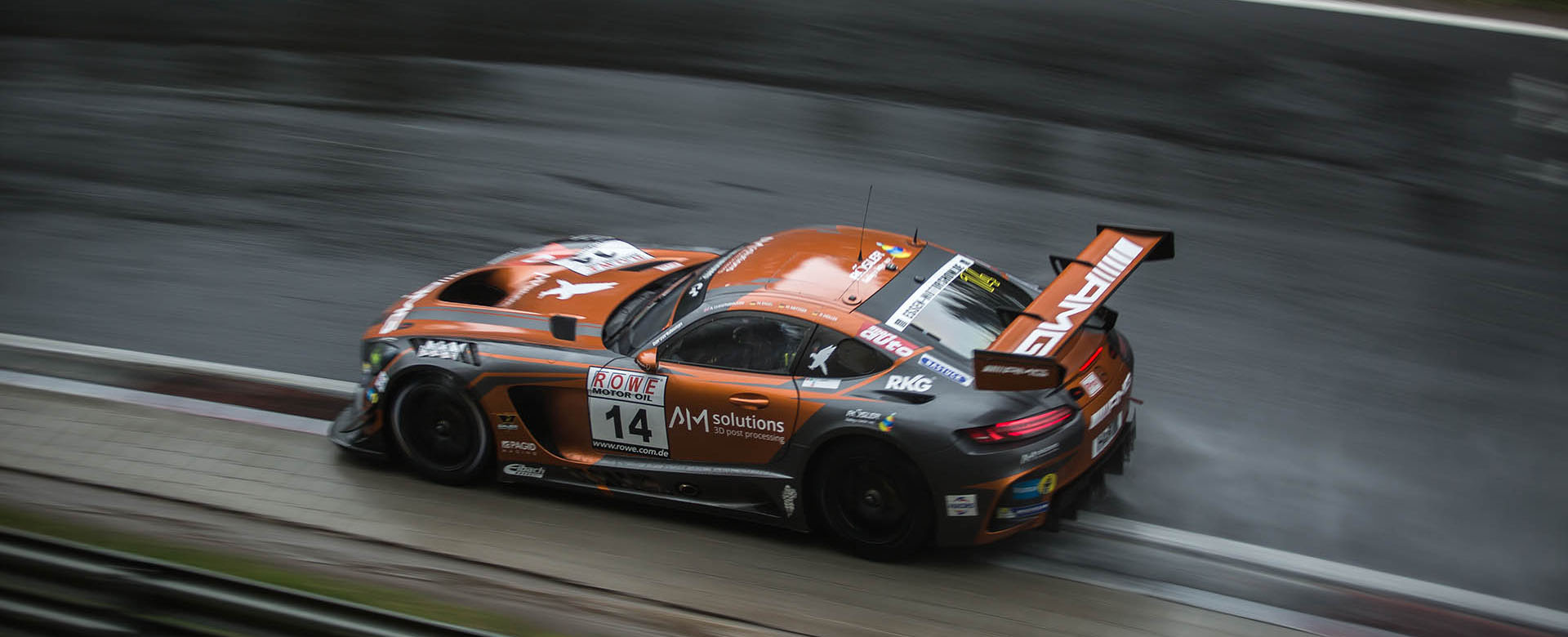 24h Qualification Race Nürburgring – Preview

BLACK FALCON attends the final test race (18th/19th May) for the 24-hour race at the Nürburgring (22nd/23rd June) this weekend. The Meuspath team participates in the six-hour long 24h-Qualifying Race with three factory-supported Mercedes-AMG GT3, three Mercedes-AMG GT4 and two Porsche 991 Carrera. The Qualifying Race is the last test opportunity under racing conditions before the Nürburgring season highlight in one month.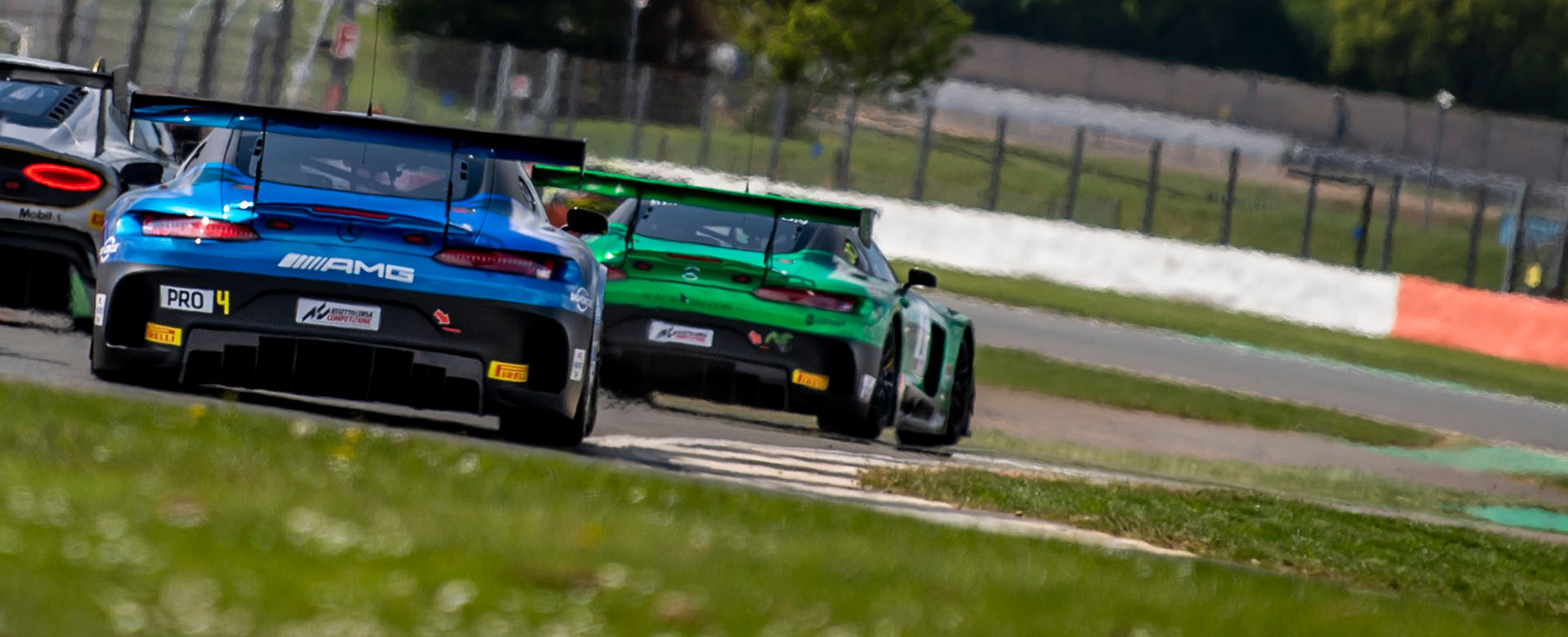 Blancpain GT Series – Race Report Round 3

An exciting race at the second round of the 2019 Blancpain Endurance Cup saw BLACK FALCON recover from difficult starting positions to claim important points in both the Pro and Silver Cup classes. The challenging event was interrupted by multiple caution periods required to clear up accidents, but the team's Pro-class Mercedes-AMG GT3 gained an amazing 30 positions through the three-hour race to finish seventh overall, while their Silver Cup AMG recovered from being hit by a competitor to come home seventh in class. The result means that BLACK FALCON continue to lead the Blancpain GT Series Teams standings.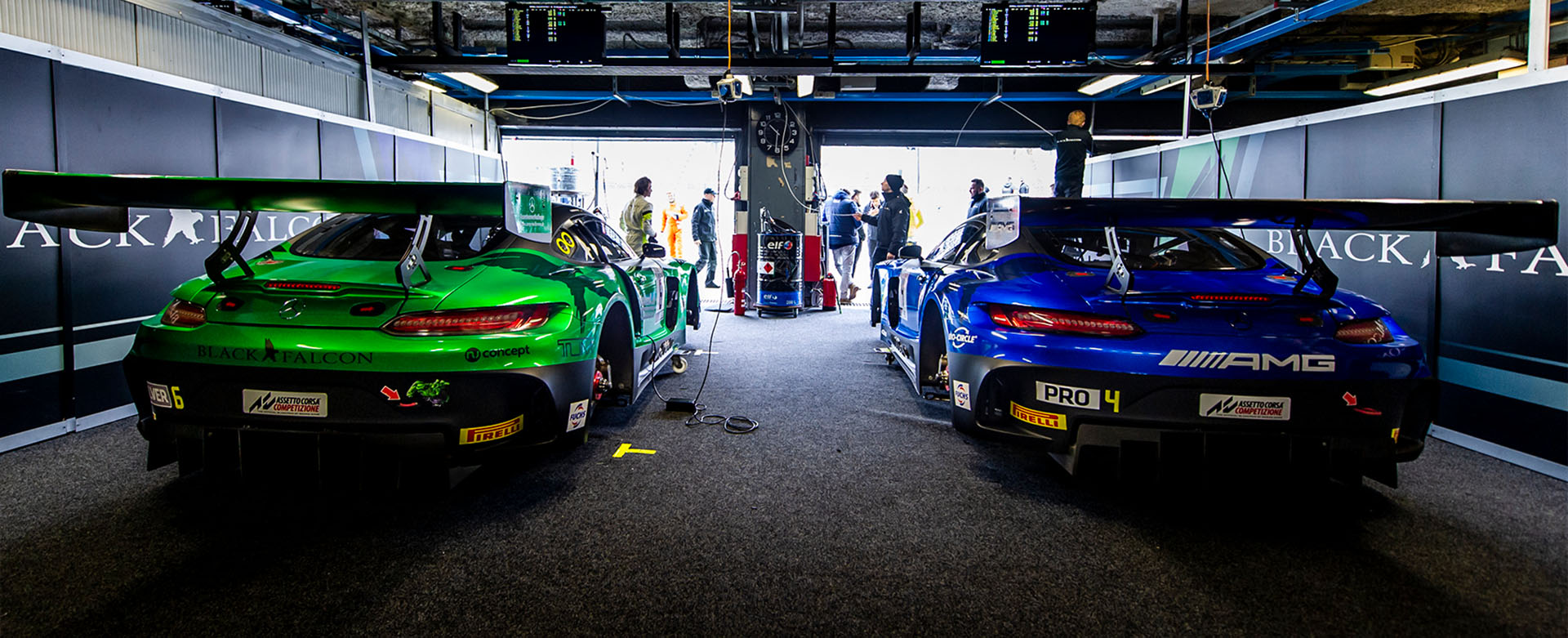 Blancpain GT Series – Race Preview Round 3

Defending Endurance Cup champions BLACK FALCON head to the iconic Silverstone circuit in the UK this weekend, for the second round of the 2019 Blancpain GT Series Endurance Cup. BLACK FALCON are raring to get back into action, having scored both an overall podium in the Pro class and second place in the Silver Cup at the first round at Monza. A field of 48 GT3 cars spread across four classes will do battle at Silverstone, featuring 18 Pro class GT3s and 14 Silver Cup entries.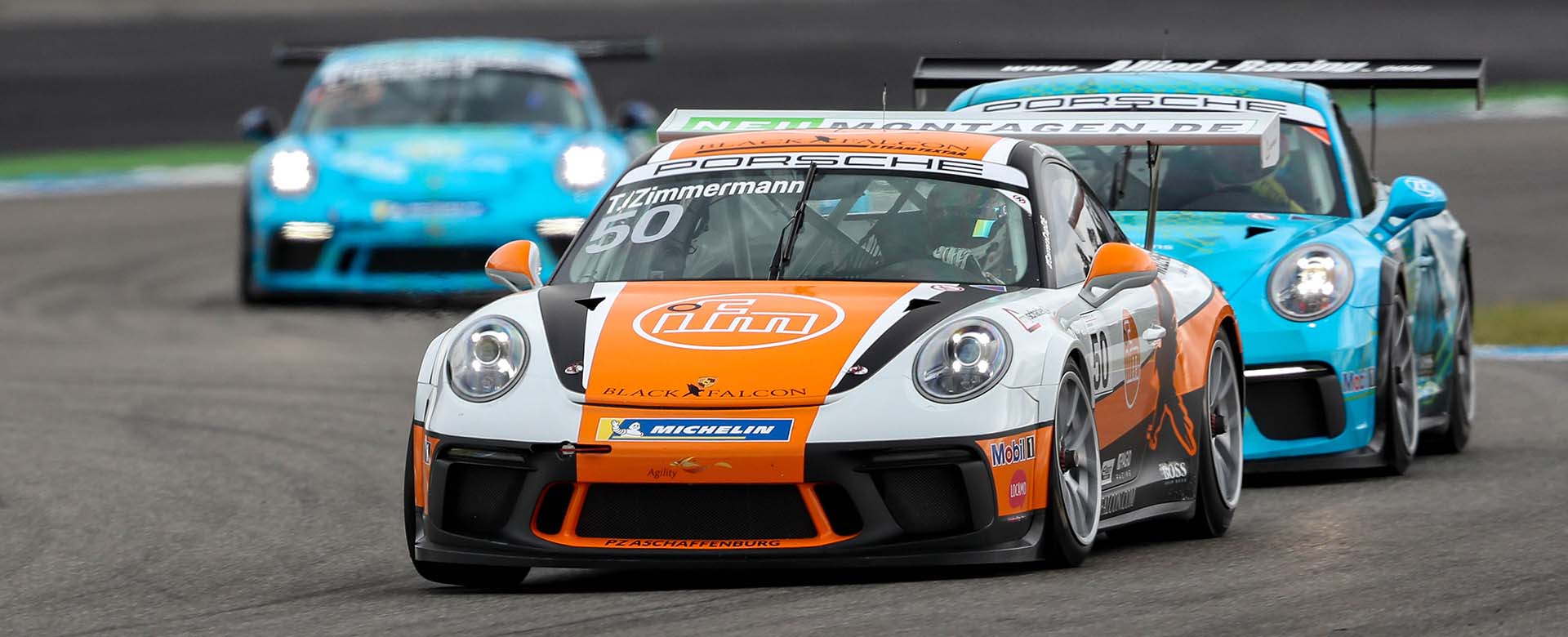 Porsche Carrera Cup Germany – Race Report Round 1
BLACK FALCON looks back with mixed feelings on the opening round of the Porsche Carrera Cup Germany at the Hockenheimring. The outcome after two action-packed races: two remarkable recovery runs, a fourth place overall, three podium positions in the amateur classification and a strenuous night shift for the team after an accident without fault in the first race.