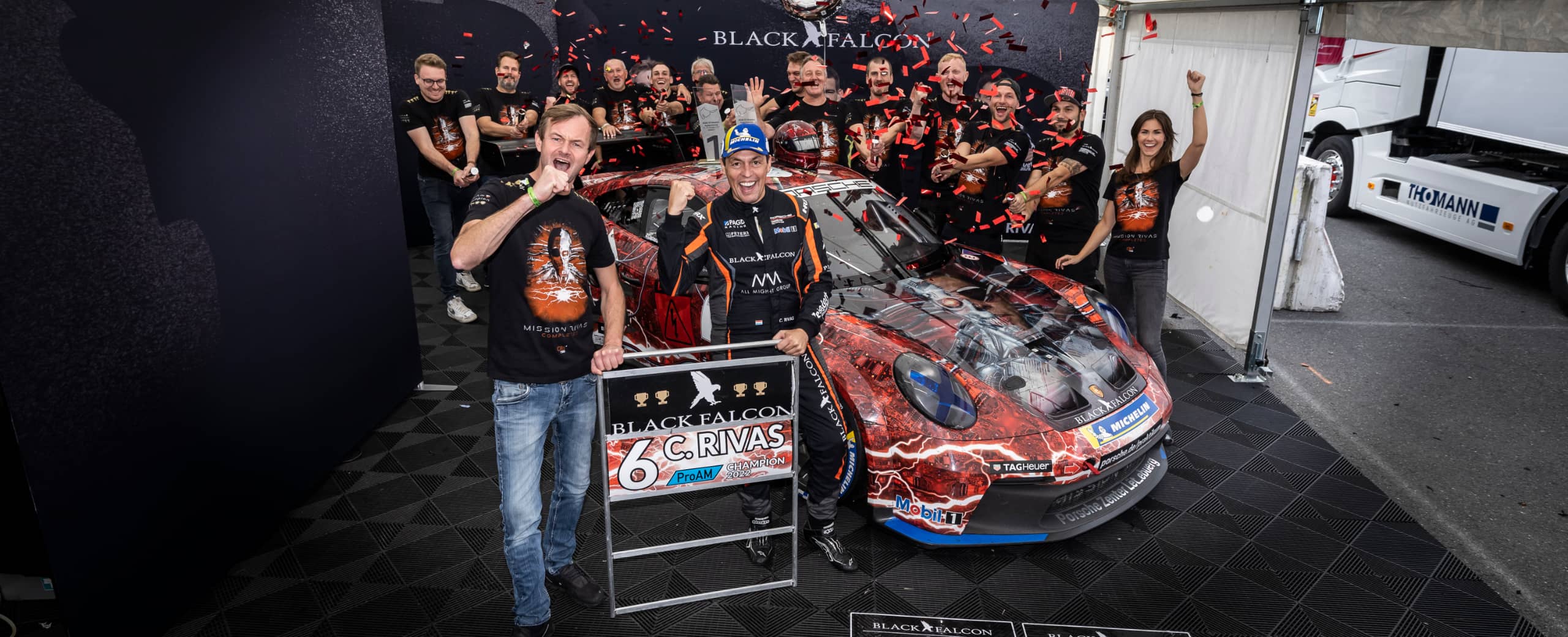 Last weekend, BLACK FALCON won two championships across two different racing series. In a memorable season finale of the Porsche Carrera Cup Deutschland at the Hockenheimring, Carlos Rivas was crowned ProAm champion of the prestigious one-make cup for the fourth year in a row. At the penultimate round of the Nürburgring Endurance Series (NLS) season, Mustafa Mehmet Kaya, Mike Stursberg and Hendrik von Danwitz won the CUP2 AM classification in the Porsche Endurance Trophy Nürburgring (PETN). This means that Kaya has an unbeatable lead one race before the end of the season and is confirmed as AM champion prematurely.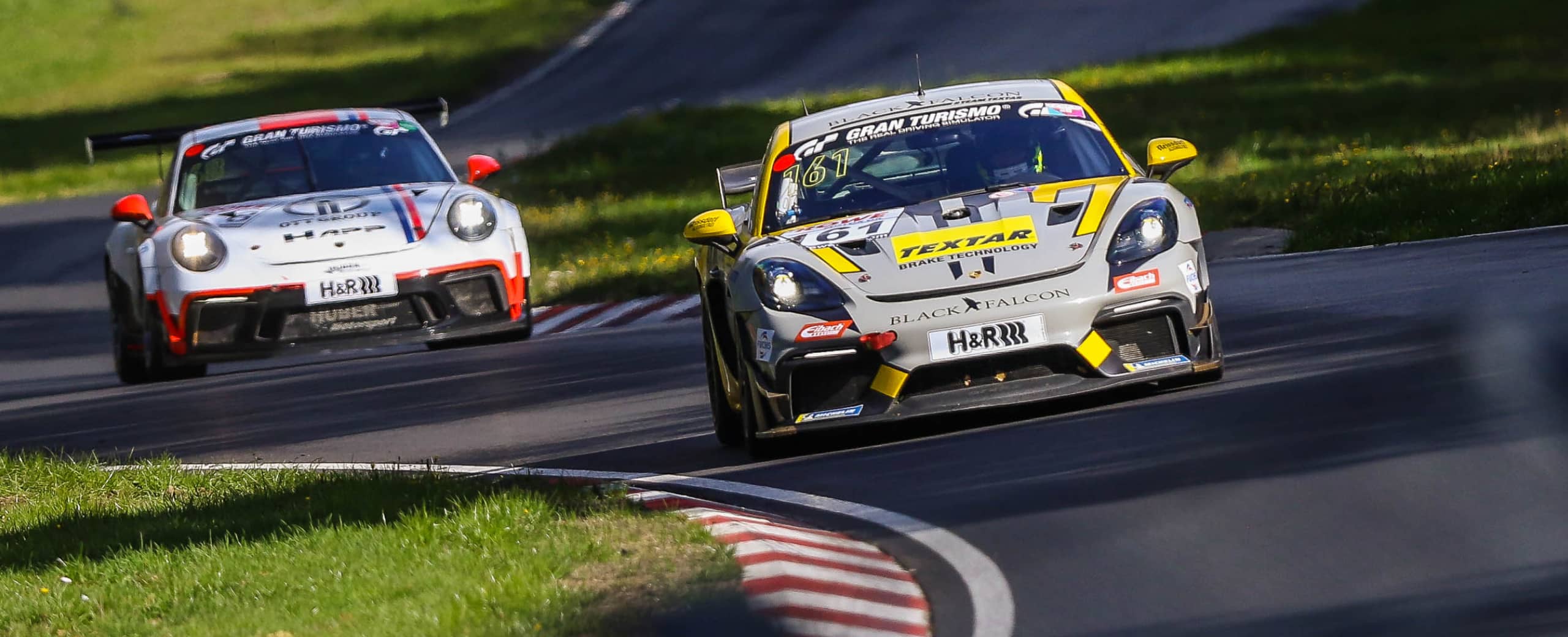 BLACK FALCON scored two podium finishes at the seventh round of the Nürburgring Endurance Series after a turbulent race. The TEXTAR Porsche Cayman GT4 RS (#161) finished second in the SP10 class after a strong closing stint and an overtaking manoeuvre on the last lap. The IDENTICA-Porsche suffered a puncture while in the lead, but after a strong performance the 992 GT3 Cup with start number 102 crossed the finish line in third place in class CUP2.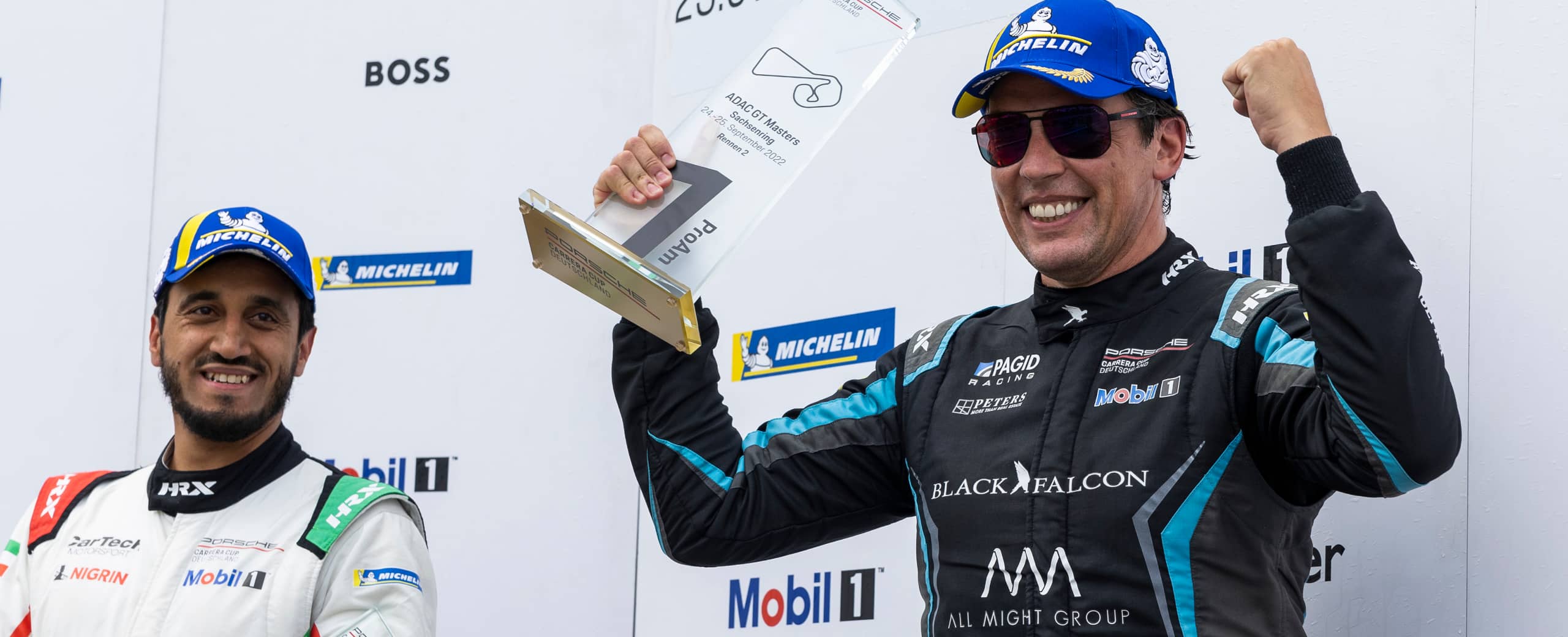 With two top five results for Loek Hartog and two wins in the ProAm classification for Carlos Rivas, BLACK FALCON achieved a strong team result at the penultimate race of the Porsche Carrera Cup Deutschland season at the Sachsenring. In the final sprint for the championship positions, Hartog, Rivas and Sören Spreng secured important points.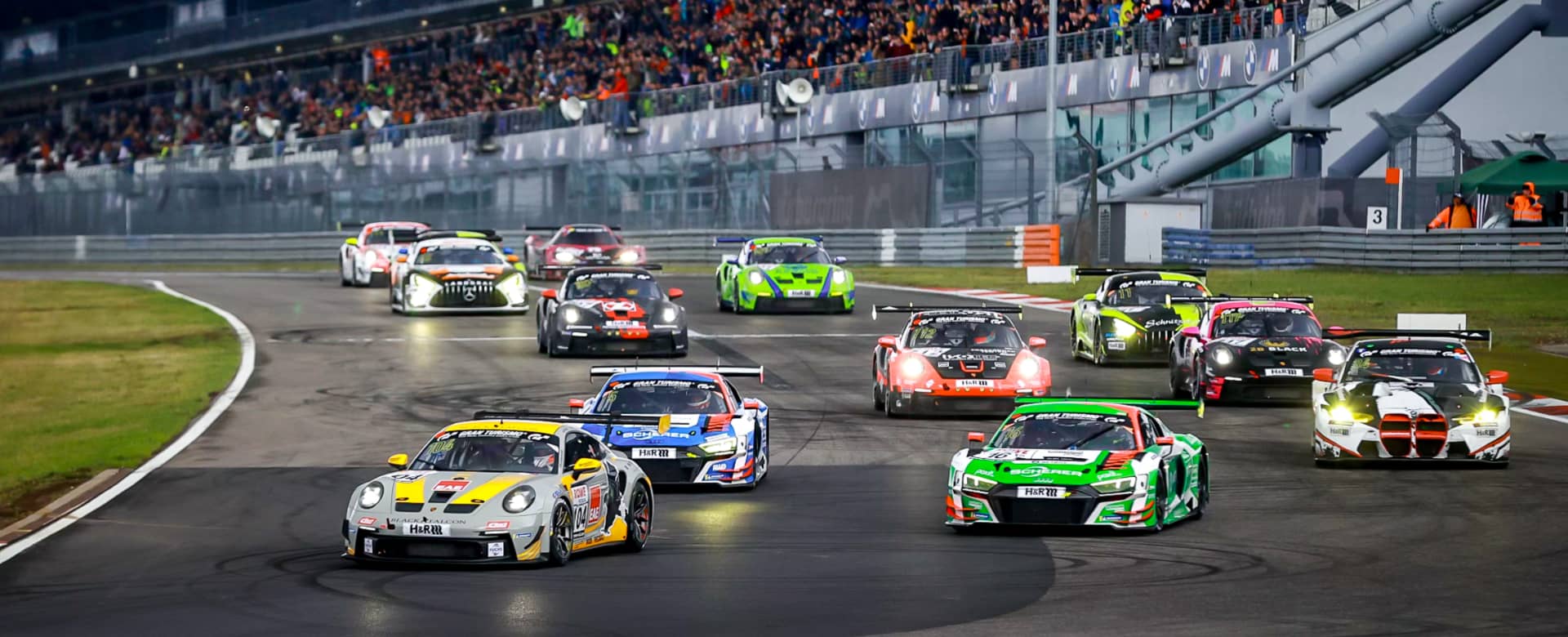 At the premiere of the 12-hour race of the Nürburgring Endurance Championship (NLS), BLACK FALCON experienced a weekend with ups and downs. In the end, victory in the CUP2-AM classification and an outstanding performance in qualifying were clinched. The race, which was divided into two six-hour sections, was held over two days. On Saturday, the weather around the Nürburgring made for the most difficult conditions. Heavy rain showers alternated with dry phases, and the choice of tyres became a pure gamble at times. The second part of the race took place on Sunday in perfect conditions.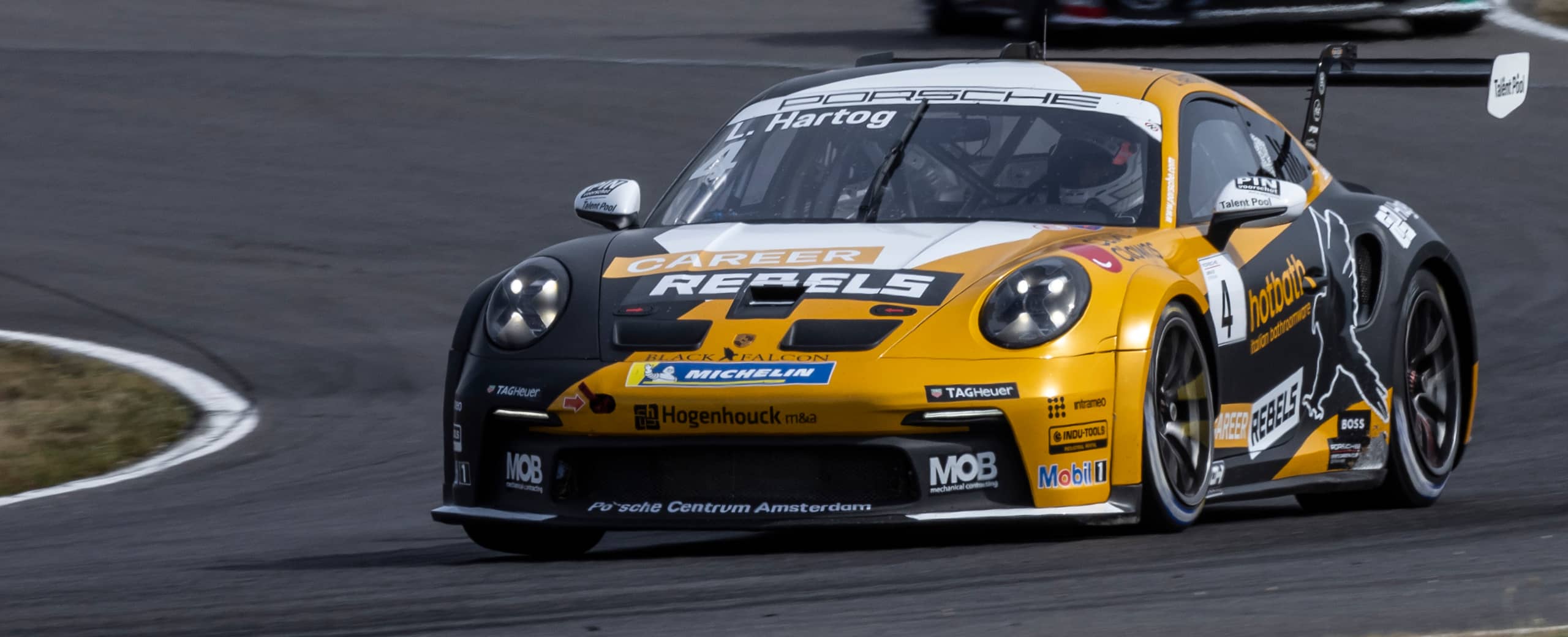 The eleventh and twelfth rounds of the Porsche Carrera Cup Deutschland (PCCD) at the Lausitzring held exciting moments for BLACK FALCON this weekend. Junior driver Loek Hartog once again proved his excellent form with a podium finish in the overall standings, while Sören Spreng and Carlos Rivas claimed a podium finish and important championship points in the ProAm classification.