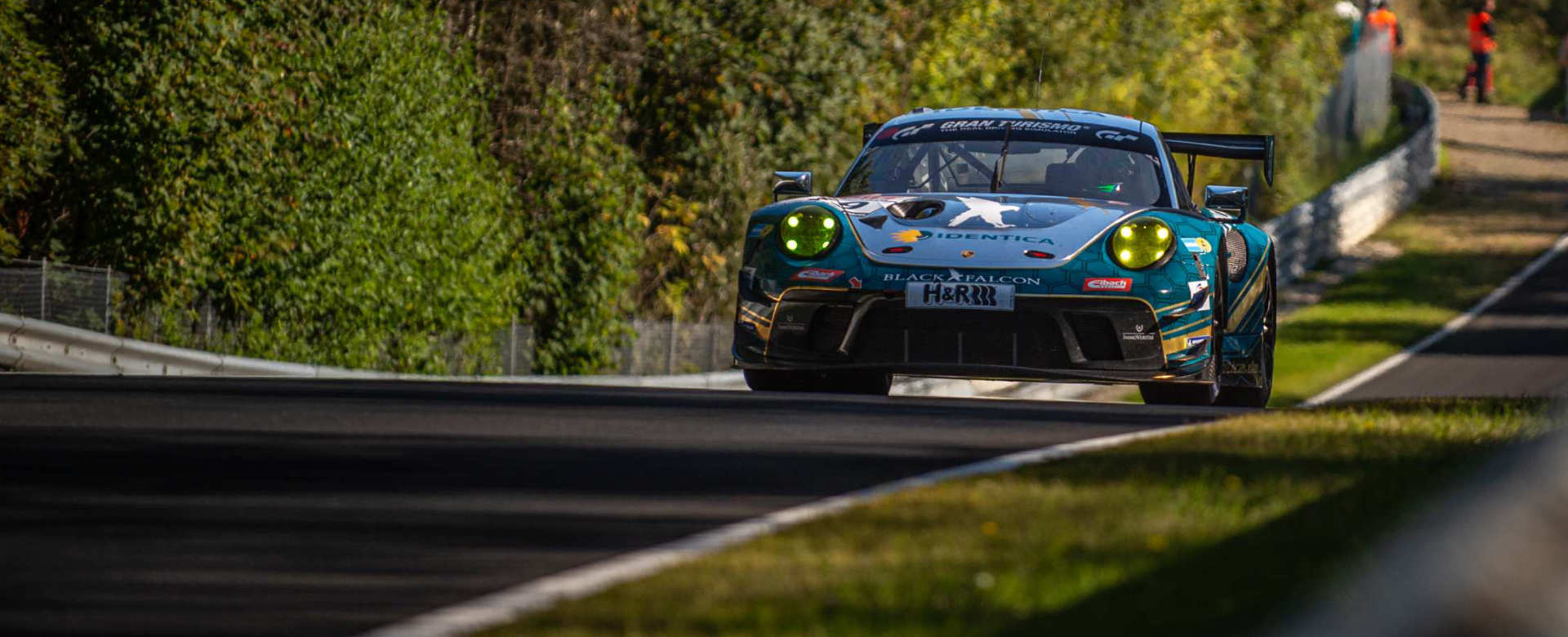 At the season finale of the Nürburgring Endurance Series (NLS), BLACK FALCON achieved the best team result of the 2021 season in the overall standings on an eventful race day.
The start of the final race of the 2021 season had to be postponed due to morning fog and the race duration shortened. After 3 hours and 15 minutes of racing, three of the four cars fielded by BLACK FALCON crossed the finish line in overall positions 6, 10 and 11, thus ensuring a successful end to the season on the Nordschleife.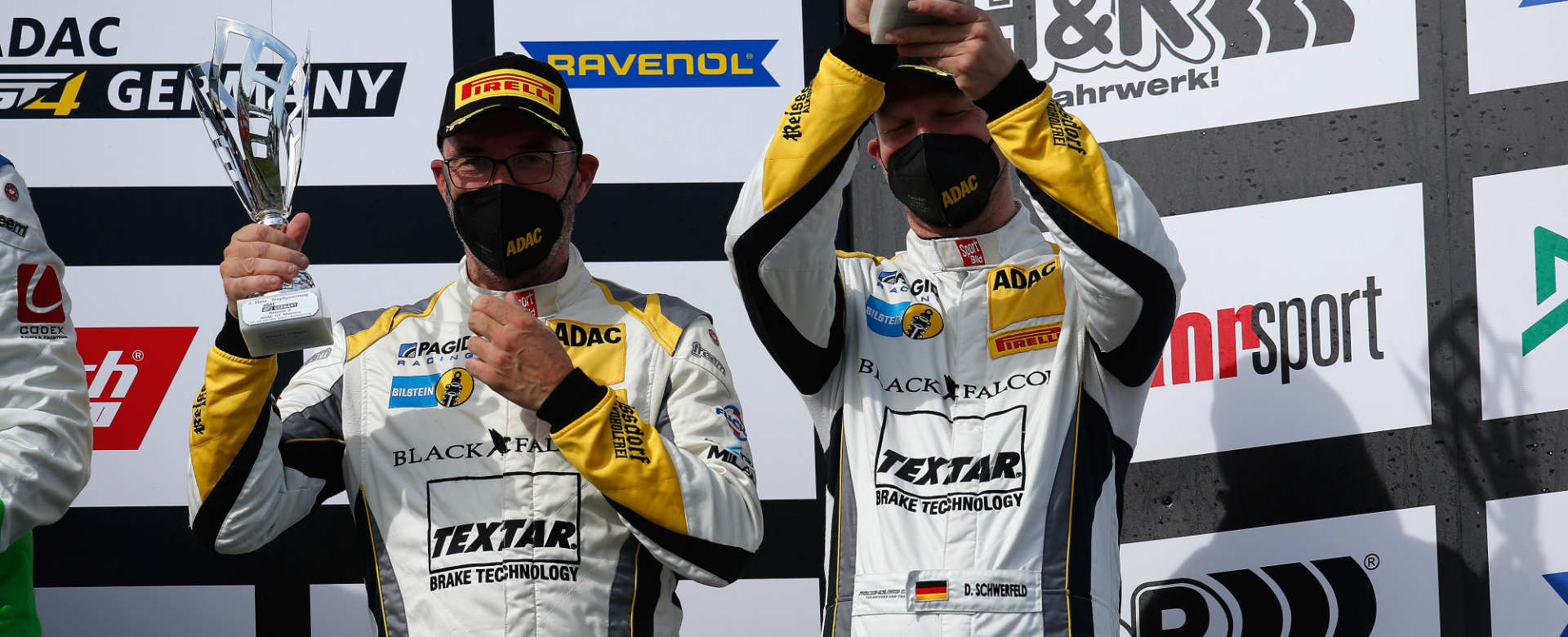 The BLACK FALCON Team TEXTAR finished third four times in different classes at the Porsche Carrera Cup Deutschland and ADAC GT4 Germany round at the Sachsenring. In the Porsche Carrera Cup, Loek Hartog (#4) finished third twice in the rookie classification. His team-mate Carlos Rivas (#6) finished third in the ProAm classification on Saturday. In GT4 Germany, Axel Sartingen and Daniel Schwerfeld were celebrating third place in the Trophy classification in Sunday's race after a strong performance.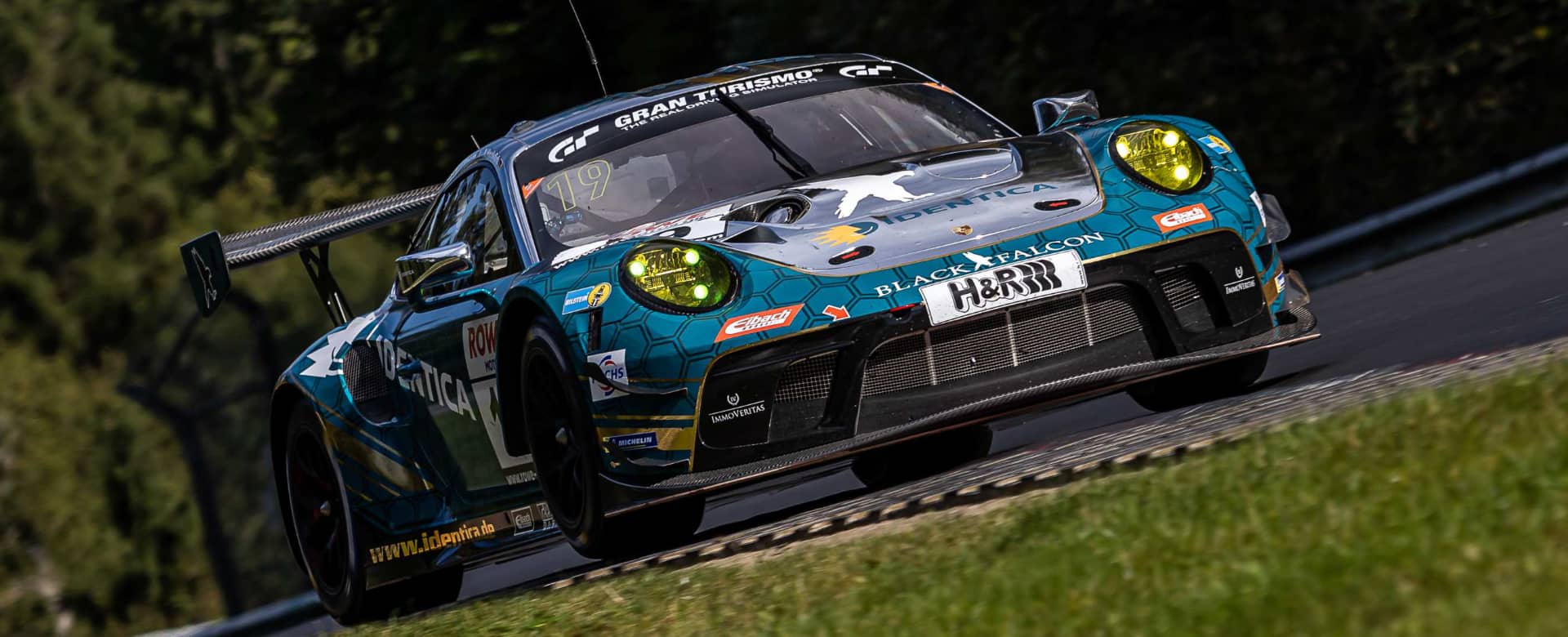 BLACK FALCON made its return to the GT3 stage at the eighth round of the Nürburgring Endurance Series with the BLACK FALCON Team IDENTICA Porsche 911 GT3 R (#19). Despite a lot of bad luck during preparation, the team finished 10th overall in its first race. BLACK FALCON Team TEXTAR finished eighth in the highly competitive CUP3 class with the Porsche Cayman GT4 (#970).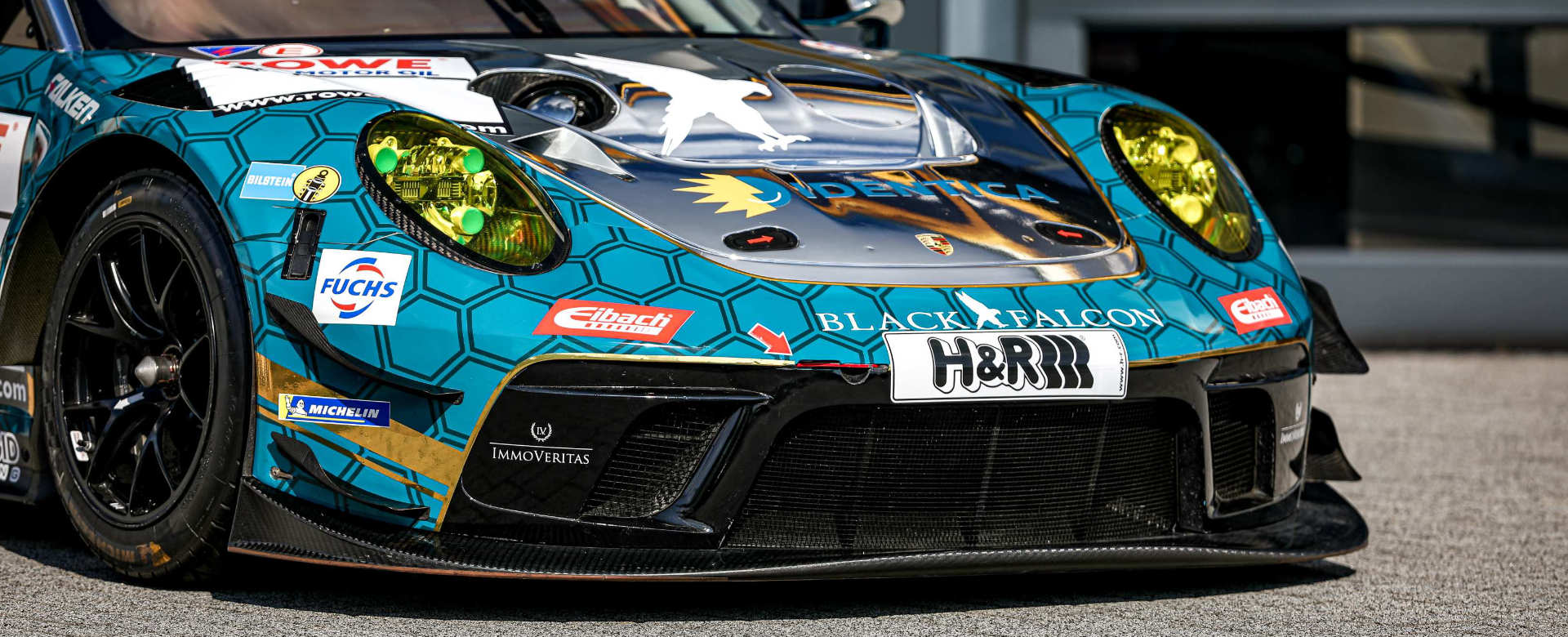 BLACK FALCON returns to the top SP9 class for the first time since 2019 with a Porsche 911 GT3 R at rounds 8 and 9 of the Nürburgring Endurance Series (NLS). The BLACK FALCON Team IDENTICA 911 GT3 R will be driven in all races by IDENTICA regulars Noah Nagelsdiek, Florian Naumann and Hendrik von Danwitz. The two races with the 911 GT3 R mark the highlight of the cooperation between BLACK FALCON and IDENTICA so far.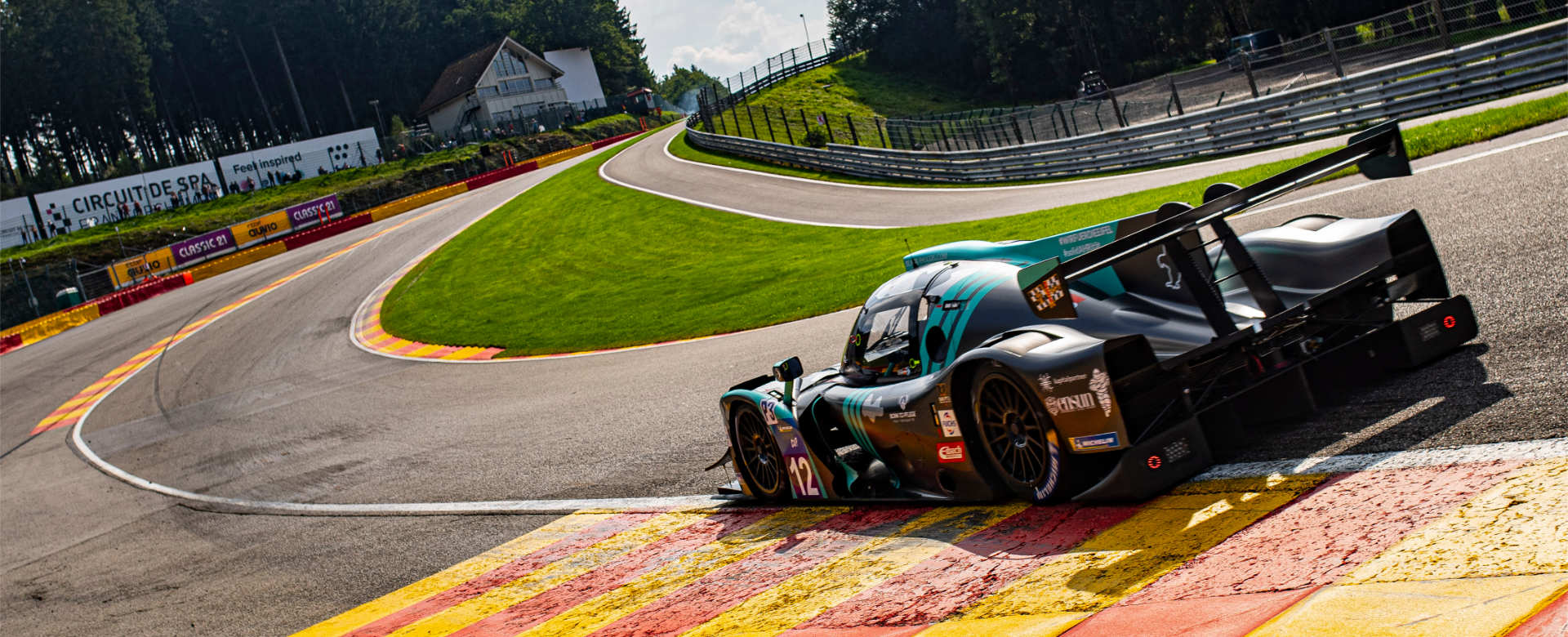 BLACK FALCON achieved 11th place overall with the Ligier JS P320 (#12) at the fifth round of the Michelin Le Mans Cup in Spa-Francorchamps, Belgium, after a strong performance. Le Mans Cup regulars Donar Munding and Maik Rosenberg shared the cockpit of the LMP3 car at the highly competitive race on the "Ardennes roller coaster" which featured a strong field of 29 cars. The duo ensured the best Le Mans Cup result of the season so far with a strong driving performance, coupled with the car meticulously prepared by BLACK FALCON.