Hits: 199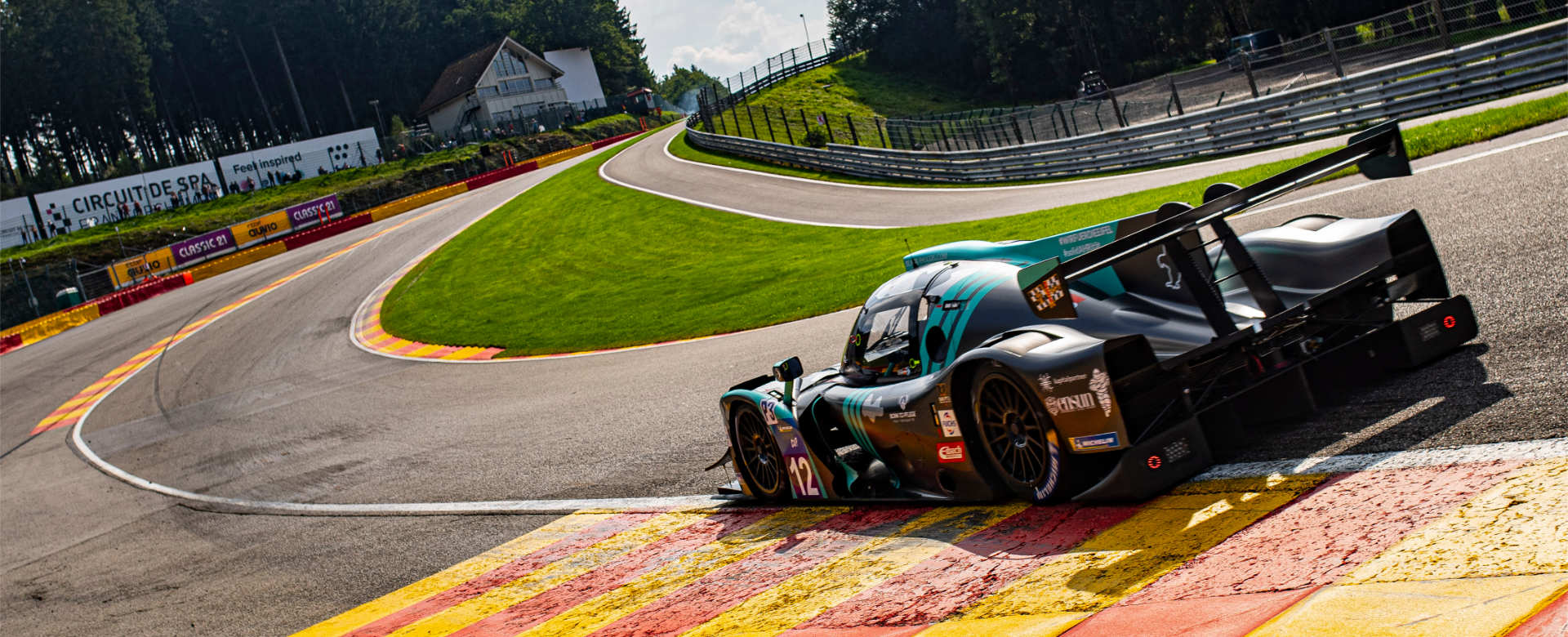 BLACK FALCON achieved 11th place overall with the Ligier JS P320 (#12) at the fifth round of the Michelin Le Mans Cup in Spa-Francorchamps, Belgium, after a strong performance. Le Mans Cup regulars Donar Munding and Maik Rosenberg shared the cockpit of the LMP3 car at the highly competitive race on the "Ardennes roller coaster" which featured a strong field of 29 cars. The duo ensured the best Le Mans Cup result of the season so far with a strong driving performance, coupled with the car meticulously prepared by BLACK FALCON.
In the starting phase of the two-hour race, Maik Rosenberg sat in the cockpit of the LMP3 sports car. Starting from position 15, his skills were already fully challenged in the opening lap: Thanks to a quick reaction, Rosenberg was able to make up several places right in the first corner, the famous "La Source", when he maneuvered the Ligier prototype around several cars spinning immediately in front of him. Over the course of his stint, Rosenberg impressed with consistently fast lap times and secured an excellent twelfth place overall for the team until the driver change.
After a flawless performance, the experienced driver handed over the wheel to Donar Munding shortly before the race's midpoint, who also started his race with a scary moment. Immediately after the stop, his vehicle was touched on the rear by a competitor in the notorious Eau Rouge/Raidillon section sending it into a high-speed spin. Munding quickly brought the vehicle back under control, taking a 360-degree turn, and was able to continue his drive unharmed. In the further course of his stint, the young driver remained flawless and was able to fight his way forward by several positions thanks to strong lap times.
The BLACK FALCON LMP 3 prototype finally crossed the finish line in 8th position overall, but was subsequently given a time penalty for falling short of the minimum standing time during the pit stop. In the end, a promising eleventh place overall was achieved.
Timo Frings, Head of Motorsport at BLACK FALCON:
"A big praise to our drivers! Donar and Maik were very strong in Spa and once again proved their capabilities. We are happy with the result and are already very much looking forward to the season finale in Portimao."
­On the social media channels of BLACK FALCON you can find continuous updates about the current season:
instagram.com/teamblackfalcon facebook.com/teamblackfalcon