Hits: 253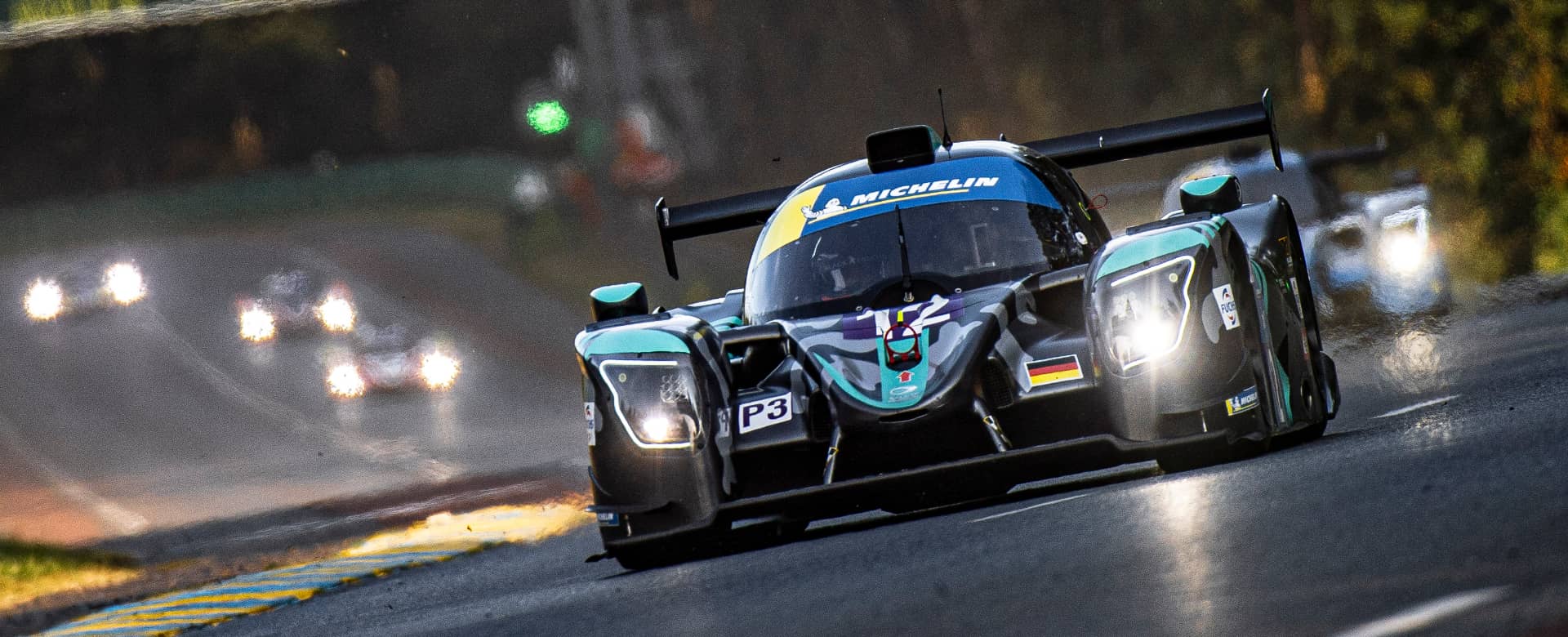 BLACK FALCON delivered a good performance at the season highlight of the Michelin Le Mans Cup at the legendary Circuit de La Sarthe in Le Mans, known as the "Road to Le Mans" double round, even if it was ultimately not rewarded with points. After four short but intensive practice and qualifying sessions on the 13.6 km long traditional circuit, the first of two 55-minute races was on the agenda on Thursday evening.
BLACK FALCON LMP regular drivers Donar Munding and Maik Rosenberg performed flawlessly with the Ligier JS P320 #12 in their Le Mans race debut. Munding took over the starting stint and was well on his way to the front in the first race laps before a safety car phase slowed him down. For tactical reasons, the team decided to change drivers early to team-mate Rosenberg, who did a strong second stint and crossed the finish line in 17th place overall out of 45 starters.
The second race was held on Saturday midday, shortly before the start of the Le Mans 24h race. With the driver order now reversed, Rosenberg started the race in the BLACK FALCON LMP3 from 35th overall. The veteran gained more than ten positions in his stint and drove up to the top-25 before handing over the wheel to Munding for the final offensive. But just one lap after the driver change, the chase was stopped by a slow puncture, which forced the young driver to pit for a tyre change. The loss of time due to the additional pit stops thwarted the chance of a good result.
Timo Frings, Head of Motorsport at BLACK FALCON:
"Our first appearance with an LMP car at Le Mans was a new and very special experience for the whole team. We found a good set-up very quickly in the practice sessions, which, given the lack of testing opportunities on the track, speaks for good preparation and a strong team performance. Donar and Maik did a great job in their first appearance at Le Mans and finished without any mistakes. Under normal circumstances we definitely have the pace for the top-10, but unfortunately we have lacked the necessary race luck so far."
­On the social media channels of BLACK FALCON you can find continuous updates about the current season:
instagram.com/teamblackfalcon facebook.com/teamblackfalcon