Hits: 1189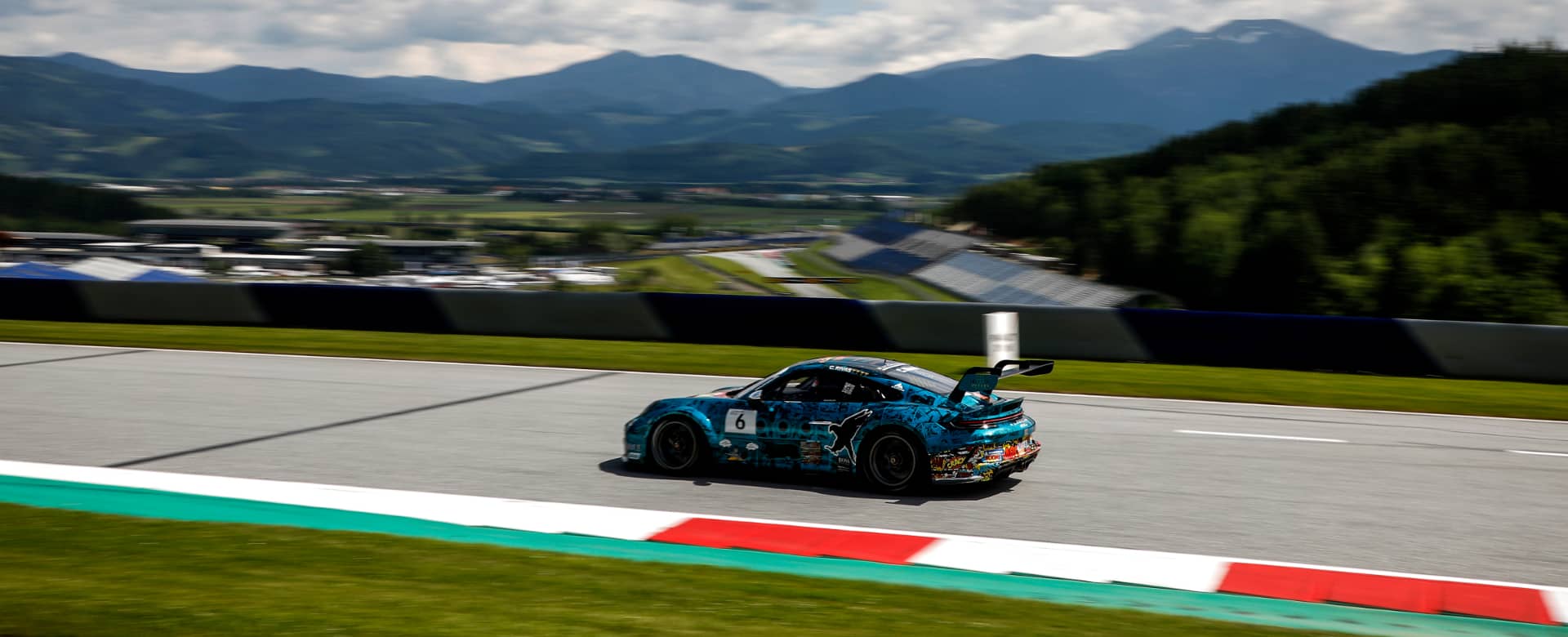 Porsche Carrera Cup Germany Red Bull Ring - Race Report

At the third race weekend of the Porsche Carrera Cup Deutschland, BLACK FALCON Team TEXTAR scored two more victories in the ProAm classification with Carlos Rivas (#6) and scored important points in the Rookie Championship with Loek Hartog (#4). Rivas once again dominated the action in the ProAm class in Styria, with a strong field of eleven cars, and started from pole position in both races after a perfect qualifying. In Saturday's race he celebrated win number 5 of the season, and in the sixth race on Sunday he again showed a flawless performance and secured his 34th class victory in the Porsche Carrera Cup Deutschland. With six wins from six races, Rivas remains the undisputed leader of the ProAm standings. His team-mate Loek Hartog (#4) had bad luck with the mechanical system in qualifying and lost important tenths of a second due to a defective fuel pump. Despite the handicap, he qualified in the midfield of the over 30-strong starting field. On Saturday, Hartog initially made up a few positions in the race. A small mistake cost him several places, but the 18-year-old fought his way back and finished third in the rookie category. In the second race of the weekend, the Dutchman drove flawlessly to 10th overall and secured second place in the rookie classification. Hartog is in second place in the Rookie Championship after three of eight race weekends and thus remains within striking distance of the top of the standings.
Next weekend, the Porsche Carrera Cup Deutschland will start in the royal park of Monza. Germany's fastest one-make cup will hold Rounds 7 and 8 of the season this time as support of the DTM.
Loek Hartog:
"We came to the Red Bull Ring well prepared and were very strong in the test sessions on Thursday and in free practice. In qualifying we were unfortunately unlucky with a technical problem and therefore had to start both races from midfield. In the first race I made a mistake in a fight for position which cost us several places. Sunday went much better and we moved up into the top 10. I had many good duels and a lot of fun. We scored important points and are now looking ahead to next weekend in Monza, where we want to fight for overall positions again."
Carlos Rivas:
"It was a very successful weekend. In qualifying we were again fastest in the ProAm. However, I'm not 100% satisfied with my race on Saturday - we could have done better in the overall standings. On Sunday things went much better, we scored important points in the overall standings and celebrated our sixth ProAm victory in the sixth race. It doesn't get any better than that, now we hope that it will continue like this next weekend in Monza."
On BLACK FALCON's social media channels, there will be continuous updates on the current season:
instagram.com/teamblackfalcon facebook.com/teamblackfalcon