Hits: 1847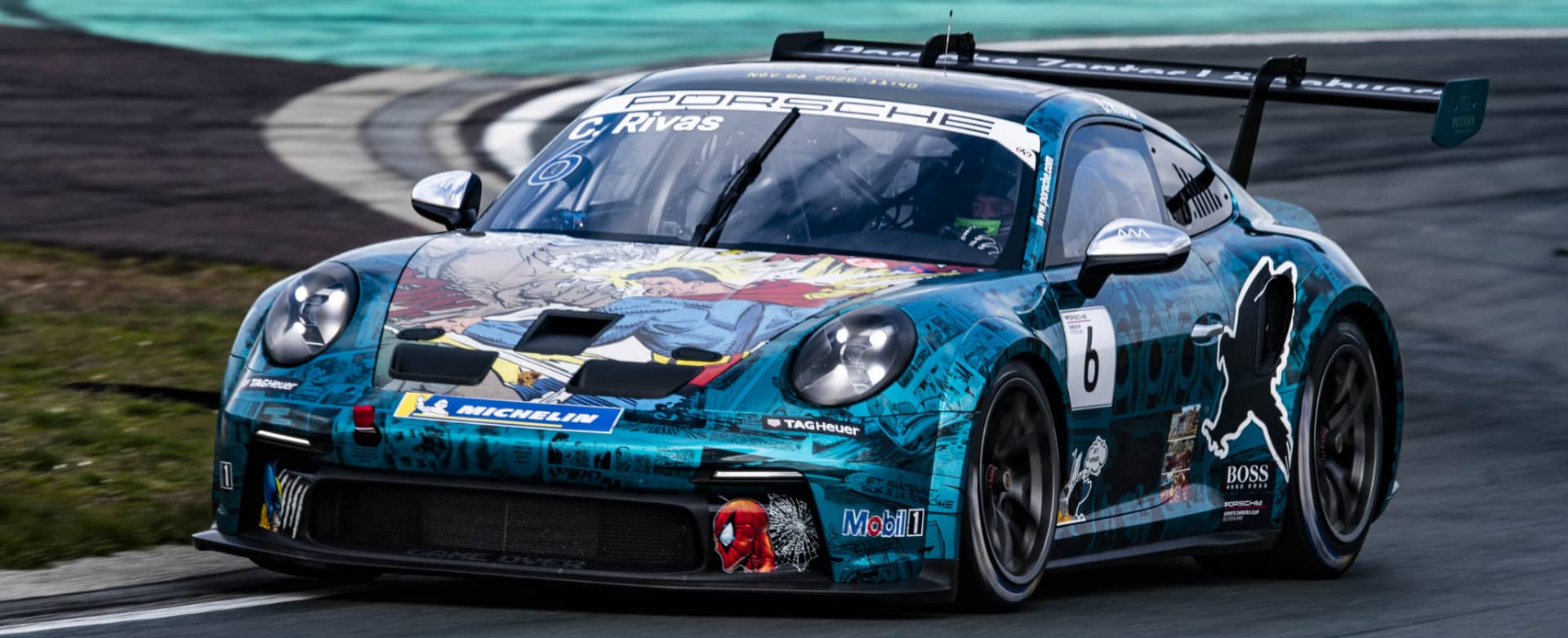 Porsche Carrera Cup Germany- Preview 2021

BLACK FALCON will be competing in the Porsche Carrera Cup Deutschland for the fifth year in a row in 2021. The team from Meuspath is planning to field three brand new Porsche 992 GT3 Cup cars. Two of the coveted cockpits have already been allocated: Carlos Rivas and Loek Hartog will contest the season for BLACK FALCON Team TEXTAR. The 18-year-old Dutchman Hartog is the reigning champion of the Porsche Carrera Cup BeNeLux and drew attention to himself last year with consistently strong performances. The joint goals for the 2021 season are the championship title in the rookie classification and as many visits to the overall podium as possible. With Carlos Rivas, BLACK FALCON is once again setting sight on the championship title in the ProAm classification. The 44-year-old from Luxembourg has been a BLACK FALCON regular in the Porsche Carrera Cup Deutschland since 2017. Together, Rivas and BLACK FALCON have already scored 28 race wins in the ProAm standings. After two ProAm championship titles in 2019 and 2020, the aim is now to achieve a title hat trick with the new car. 
By the start of the season in April, the remaining third cockpit, which is currently available, is also supposed to be filled by a promising driver.
Timo Frings, Head of Motorsport BLACK FALCON: "We are very excited about the new generation of the Porsche 911 GT3 Cup and really can't wait for the first tests with the new car. After four successful years with the 991, we have set ourselves clear and ambitious goals for the debut season of the 992. 

With Carlos, after two championships in a row, we are certainly among the favorites for the ProAm title, which we would like to get to Meuspath for the third time. 

In addition, with Loek Hartog we have a junior in the team again for the first time since 2018 who can fight for the title in the rookie championship. Loek impressed us enormously with his performance both last season and during the first test drives with BLACK FALCON.

The entire team is now looking forward to the start of the season at the end of April."
Carlos Rivas: "Persistence and determination have paid off in recent years, so I'm looking forward to racing with BLACK FALCON again in 2021. The long-standing and successful relationship with BLACK FALCON, as well as the incredible team spirit and the team' s professionalism, give me the confidence to aim for the title hat trick in 2021. Because, as we all know, all good things come in threes!
With the brand new 992 GT3 Cup I am looking forward to a new challenge in motorsport with many action-packed competitions.
2021 - I am ready!"
Loek Hartog: "To be partnering up with a team of such high standards that I used to support 10 years ago when I visited the VLN for the first times is something indescribable for me. The support of Black Falcon means the world to me, especially as I feel that the upcoming years will be the most important in my career. 
I am sure we can fulfil our set goals in 2021 as the strong team we make."