Hits: 1729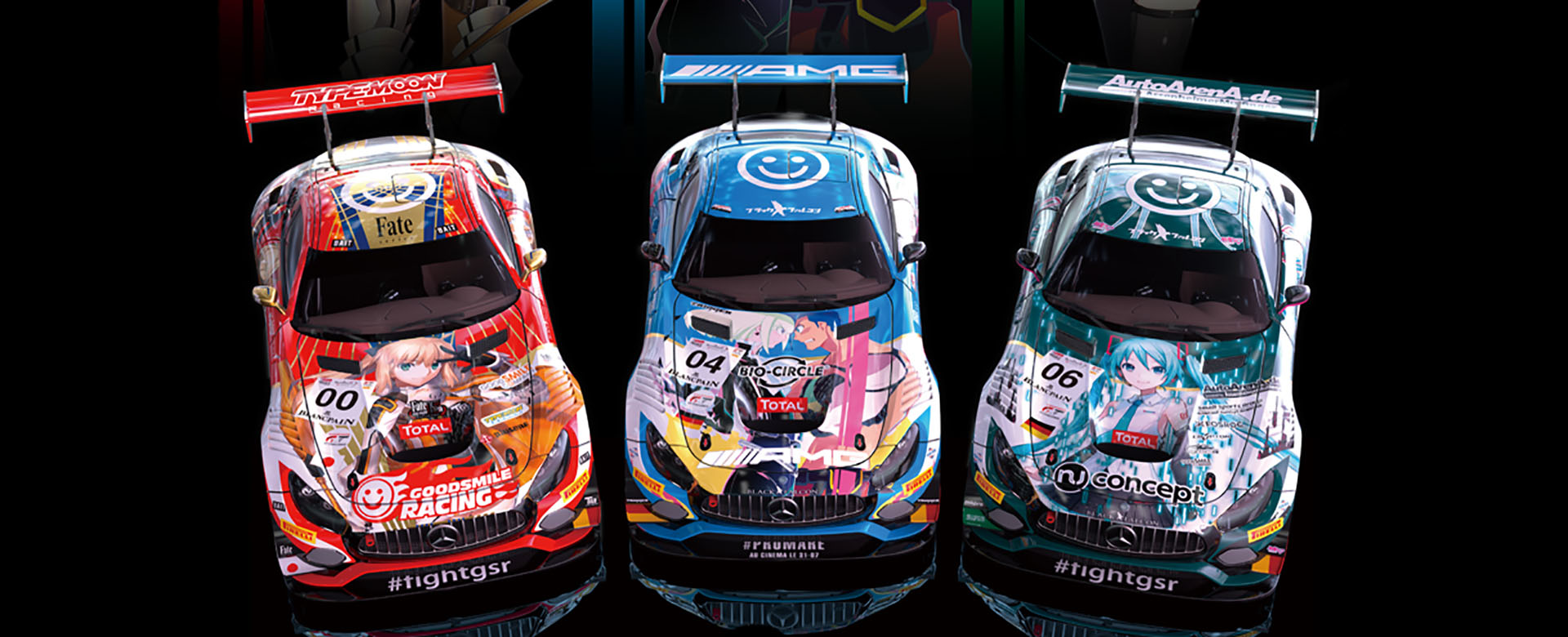 Blancpain GT Series Endurance Cup – Preview Spa 24H

Big events throw their shadows ahead: On the last weekend in July (27./28.07.) BLACK FALCON competes with two Mercedes-AMG GT3s at the annual season highlight of the GT3 world, the 24h race of Spa-Francorchamps at the infamous and almost 7 km long "Ardennes roller coaster". With more than 70 vehicles, the high-performance and fully packed event counts as the fourth round of the Endurance Cup of the Blancpain GT Series, in which championship points are awarded after 12, 18 and 24 hours. For BLACK FALCON, the Mercedes-AMG GT3 with the starting numbers 4 (Pro Class) and 6 (Silver Cup Class), entered during the whole season, will participate as usual. At the season's highlight, BLACK FALCON will be working for the first time with the Japanese Goodsmile Racing Team as part of a joint venture, the latter of which will be fielding another Mercedes-AMG GT3 (starting number 00). The teams share a garage and several crew members. In addition, all three vehicles will compete in unique special designs under the motto "Team Black Falcon Art Car design by Good Smile".
The Pro-AMG #4 will be shared by Yelmer Buurman (NL), Maro Engel (DE) and Luca Stolz (DE). The driver trio currently ranks fifth in the Endurance Cup driver standings. Thanks to the multiple scoring they could jump to the top of the standings with a strong result at Spa. Their car is wrapped in the colours of the Japanese manga film "Promare", which entered the cinemas there in May. The Silver Cup trio Patrick Assenheimer (DE), Hubert Haupt (DE) and Gabriele Piana (IT) will be joined at the 24-hour race by Abdulaziz Al Faisal (KSA), who returns to the Blancpain GT Series after a break in the first half of the year. After two podium finishes in the first three races, the team reaches for the victory and championship lead in the Silver Cup at Spa. Their AMG competes in the design of the virtual singer "Hatsune Miku", who is also featured in the Japanese Super GT series on the Good Smile Racing AMG GT3. The car number 00 entered by Good Smile Racing is shared by Adam Christodoulou (GB), Nobuteru Taniguchi (J) and Tatsuya Kataoka (J). The AMG competes in the 24-hour race in the design of the "Fate Series", a Japanese manga, film and video game series.
The event traditionally starts on Wednesday evening with the driver and vehicle parade in the city centre of Spa, prior to the teams going onto the track for the first time on Thursday morning. On Friday evening, a Super Pole Shootout will decide about the front places on the grid. The organiser expects more than 75,000 fans at the track. The entire race as well as the qualifying sessions will be shown worldwide in livestream.
Event Schedule (All times CET)
Blancpain GT Series Endurance Cup - Spa 24H
Wednesday, July 24th
18:00 - 21:30 Parade, Spa Centre
Thursday, July 25th
11:10 - 12:40 1. Free practice
18:05 - 19:05 Pre-Qualifying
20:10 - 20:25 1st qualifying *
20:32 - 20:47 2nd qualifying *
20:54 - 21:09 3rd qualifying *
21:16 - 21:31 4th qualifying *
21:50 - 23:20 Night training *
Friday, July 26th
18:30 - 19:00 Super-Pole Qualifying *
Saturday, July 27th
16:30 - 00:00 Race *
Sunday, July 28th
00:00 - 16:30 Race *
* Livestream: https://blancpain-gt-series.com
TV broadcasts, live streaming and social media
For all qualifying sessions and races, a comprehensive live streaming service including live timing is available on the official Blancpain GT Series website, YouTube and Facebook channel. Further information about the BLACK FALCON team is available daily on the team's social media channels:
instagram.com/teamblackfalcon facebook.com/teamblackfalcon