Hits: 286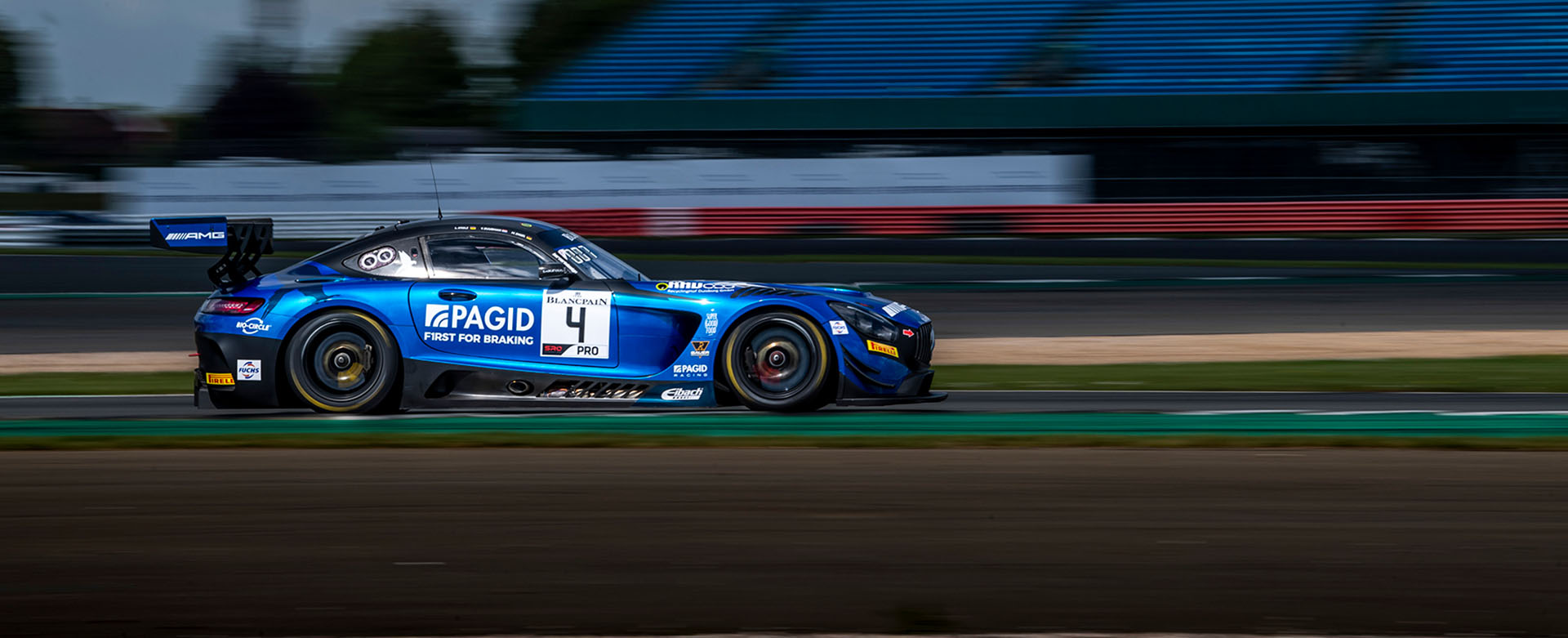 Blancpain GT Series – Preview Round 4

Overall Blancpain GT Series championship leaders BLACK FALCON continue their 2019 Endurance Cup campaign this weekend, heading to the south of France and the home of the Formula 1 French Grand Prix for the third round of the series. The Paul Ricard 1000kms is double the length of a normal event: a six-hour marathon that will run through sunset and into the darkness, finishing at midnight on Saturday June 1st.
Podiums for the team's Pro- and Silver Cup-class Mercedes-AMG GT3s at the Monza Endurance Cup opener were followed by important points scored at the challenging second race, held at Silverstone in the UK. This has kept both cars in the hunt for their respective classes in Endurance Cup, while a win for the Pro class entry in its joint program with Sprint Cup has put the team on top of the combined standings. The Pro-class #4 BLACK FALCON Mercedes-AMG GT3 stars team veterans and multiple race-winners Yelmer Buurman (Netherlands), Maro Engel (Germany) and Luca Stolz (Germany). The #6 AMG GT3 competes in the Silver Cup category and features Patrick Assenheimer (Germany), Hubert Haupt (Germany) and Gabriele Piana (Italy) on its driver roster. 49 GT3-specification cars are on the entry list for Paul Ricard, a track instantly recognizable for its blue and red run-off areas and the iconic 1.8km Mistral Straight where the cars will exceed 290kph. Two 90-minute sessions of testing on Friday May 31st set the scene for Qualifying at 10:45 CET on Saturday morning, June 1st. The 1000kms race will start at 18:00, running to a six-hour time-limit.
General information about the Blancpain GT Series
In the 2019 season, the Blancpain GT Series features ten rounds of racing on Europe's most famous circuits. The championship is divided into two disciplines, each with its own classification: The Blancpain GT Series Endurance Cup, which consists of a 1000km race, three 3-hour races and the famous 24-hour race at Spa-Francorchamps, and the Blancpain GT World Challenge Europe, which runs two one-hour races over five race weekends. BLACK FALCON takes on the role of defending team and driver champion in the Endurance Cup in 2019 and extends its commitment to the World Challenge Europe sprint discipline to win the overall Blancpain GT Series championship.
Event Timetable (All Times MET)
Blancpain GT Series Endurance Cup – Paul Ricard

Friday, 31. May
13:10 – Free Practice
17:00 – Pre-Qualifying
Saturday, 01. June
10:30 – Qualifying *
18:00 – Start Race *
* Livestream: https://blancpain-gt-series.com
TV broadcasting, live streaming and social media
For all qualifying sessions and races, a extensive live streaming service including live timing is available on the official Blancpain GT Series website, YouTube and Facebook channel. Further information about Team BLACK FALCON is available daily on the team's social media channels:
instagram.com/teamblackfalcon facebook.com/teamblackfalcon