Hits: 551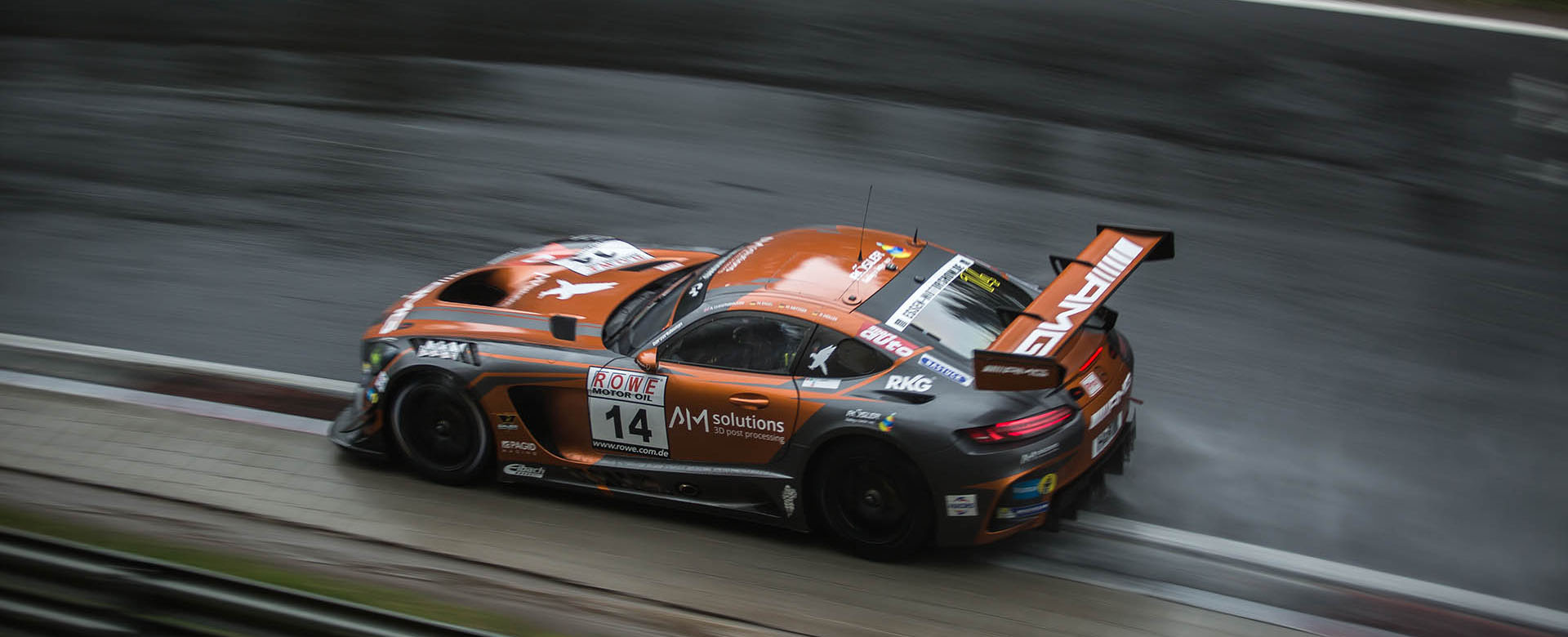 24h Qualification Race Nürburgring – Preview

BLACK FALCON attends the final test race (18th/19th May) for the 24-hour race at the Nürburgring (22nd/23rd June) this weekend. The Meuspath team participates in the six-hour long 24h-Qualifying Race with three factory-supported Mercedes-AMG GT3, three Mercedes-AMG GT4 and two Porsche 991 Carrera. The Qualifying Race is the last test opportunity under racing conditions before the Nürburgring season highlight in one month.
After the overall victory at last year's Qualifying Race, BLACK FALCON aims to repeat last year's successes. The GT3 department is sending three factory-supported Mercedes-AMG GT3s to the starting grid for this purpose: the start number 2 will be shared by Adam Christodoulou (Great Britain), Maro Engel (Germany), Manuel Metzger and Dirk Müller (Germany). In the AMG number 3, Maximilian Buhk (Germany), Hubert Haupt (Germany), Luca Stolz (Germany) and last year's winner Thomas Jäger (Germany) take turns. The AMG GT3 with start number 6 will be driven by Patrick Assenheimer (Germany), Nico Bastian (Germany), Yelmer Buurman (Netherlands) and Gabriele Piana (Italy). Last year Buurman was also part of the winning team in the 24h qualifying race.
In the SP10 class for GT4 vehicles, the BLACK FALCON Team IDENTICA Mercedes-AMG GT4 will be entered. The VLN regular drivers Tobias Müller (Germany) and Tristan Viidas (Estonia) share the car (#70) with Mustafa Mehmet Kaya (Turkey) and Christoph Hoffmann (Germany). After two victories in the first VLN races that were classified this year, the goal of the quartet is an optimal preparation for the 24 hours race in June.
Two more AMG GT4 will be racing in the SP8T class without the Balance of Performance guidelines prescribed in the SP10 and can therefore fall back on full power and are allowed to carry less weight. The GT4 with start number 46 is driven by a father his sons: Ulrich Clemm (Germany), Nicolas Clemm (Germany) and Dominik Clemm (Germany) compete in their first race for BLACK FALCON in the Qualifying Race. In the sister car with the number 47, Stephan Rösler (Germany), Yannick Mettler (Switzerland) and Mike Stursberg (Germany) will be competing as already in VLN 3. They will be supported this coming weekend by Maik Rosenberg (Germany), who is a proven fast and experienced Porsche driver. He'll race the AMG GT4 for the first time in a race.
In the production cars category, BLACK FALCON Team TEXTAR will be racing two Porsche 991 Carrera cars. Martin Meenen (Germany), Carsten Palluth (Germany), Tobias Wahl (Germany) and BLACK FALCON newcomer Robert Woodside (Great Britain) take turns in the cockpit of number 132. The second 911 (#133) will be driven by Alexander Akimenkov (Russia), Vasilii Selivanov (Russia) and Miguel Toril (Spain). The trio is considered a hot contender for class victory in class V6.
Schedule (All times CET)
24h-Qualification Race - Nürburgring
Saturday, May 18th
12:15-13:45 - Free Practice
18:45-21:15 - 1st Qualifying
Sunday, May 19th
08:30-09:30 - 2nd Qualifying *
10:15-10:50 – Top-30 Qualifying*
12:00-18:00 - 24h-Qualification Race*
* Livestream: https://24h-rennen.de
TV broadcasts, live streaming and social media
On Sunday, the official website as well as the YouTube and Facebook channel of the 24h Race will offer a comprehensive live streaming service including live timing. Further information about the BLACK FALCON team is available daily on the team's social media channels:
instagram.com/teamblackfalcon facebook.com/teamblackfalcon